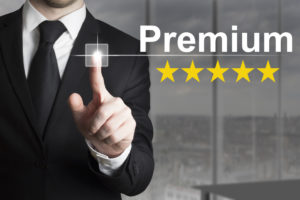 In addition to my regular sessions, I also offer Premium Gay Men Coaching Therapy Packages if you have specific goals and want enhanced service for an additional investment.
Gay men often can be very focused, determined, and goal-oriented people, who want the best of everything and have high standards.  Extra time, service, luxury, and attention are often valued traits in many things we do.
Premium Packages are for you if you're looking for more focused, more intense work that requires time and attention beyond a weekly session to get the results you want.
All meaningful and lasting change in thinking and behavior takes time; there are no "quick fixes" that yield enduring and reliable results.  If you're ready to make some meaningful changes — and to commit the time and resources that those require — then a Premium Package is for you.
For example, here are some of the Premium Gay Men Coaching Therapy Packages I offer, and others can be created and customized for you:
For more information on Premium Packages, please call/text 310-339-5778 or email Ken@GayTherapLA.com.