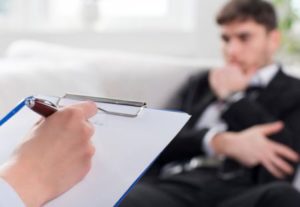 Becoming a client is simple, and takes just reaching out to us either via telephone call, email or the contact form below. Plus, we provide a free initial consultation prior to scheduling your visit. We hope to see you in our office to start your life-changing path to better mental health.
We are conveniently located in West L.A. just a short drive from where you are. Call us or contact us to get started today.
For directions to our office, please click here.
Our address is:
566 S. San Vicente, Suite 103
Los Angeles, CA  90048
To call us, our contact numbers are:
Office: 310-726-4357
Cell:  310-339-5778
You can also reach out to us with the "Request a Consultation Here" form at the bottom of this page, or send us an email to: Ken@GayTherapyLA.com.
Your Confidentiality is Assured
My office is sound-proofed for your privacy and confidentiality (except for certain legal emergency exceptions, which we can discuss), with lots of natural light. The restroom is just outside Suite 103, to the left. The key is in the waiting room.