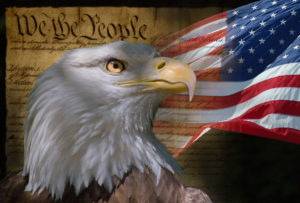 It's July Fourth – Independence Day for Gay Men: What Do You Want Independence From?
As we celebrate the summer and the Fourth of July — Independence Day — let's consider the meaning of that word, "independence." Historically, this means celebrating America's freedom from the tyrannical rule of a cruel and imbecilic king who over-taxed his hardest-working citizens to enrich the elite and fund wars that aggrandized his ego. (OK, so I guess not much has changed in over 200 years!)  For gay men, the word "independence" can mean so much more.  For many or most of us, we grow up hiding our sexuality for a long time, and we are imprisoned by isolation, secrecy, and lack of validation for who we are.
Independence Day for gay men, coming usually soon after the annual Pride celebrations in June, as a community, is a celebration and commemoration of the Stonewall Uprising in New York in 1969, when, as a community, we declared our independence from systemic oppression (by the anti-gay New York City Police Department in particular, but also oppression in general).  For each of us as individuals, the coming out process is like declaring our independence from widespread heterosexism ("the assumption that everyone is, or should be, heterosexual").
We declare our independence from the sexism that imprisons us into strict demands for gender-conforming behaviors, whether we like those things or not, and we certainly declare independence from the outright hate and bigotry that we hear about almost constantly in the news, particularly from conservative religious sectors and/or Republicans.  We also declare independence from people telling us we "can't" — can't be a part of certain groups, can't hold certain jobs, can't adopt children, can't celebrate our sexuality, can't have benefits, can't have protections from discrimination, can't have our Pride month recognized by the government, and so on.  The entire LGBT community fights for independence from oppression in many ways, not just on July Fourth, but every day, in the United States and worldwide.