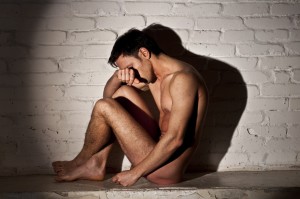 Last night I had the opportunity to attend the annual Mr. LA Leather event, part of LA Leather Pride Week.  One of my colleagues in the gay therapist community, Justin Natoli, MA, MFT Intern, who recently wrote a great piece on non-monogamy in gay male relationships, was one of the contestants. Another therapist colleague was a contestant in one of the preliminary competitions.  But another therapist colleague questioned this, wondering if it was "appropriate" for a community therapist to be participating in such things.  I responded that I thought it was, because I believe that therapists can also be advocates for the broader community, including values such as social justice and advocacy for equality.  Especially with my background as a clinical social worker by training, I believe that social justice, community/client advocacy, and empowerment are key themes.  This is why as a clinician in private practice psychotherapy and coaching, I also try to cultivate activism, on a number of social and political issues.  Activism and advocacy on the collective level helps people on the individual level, because individuals (and their mental health) are heavily impacted by law, policy, and even public opinions and attitudes. 
That's why I was inspired by the wonderful professional and civic contribution backgrounds of the contestants, all of whom seemed to be embracing a proud and joyous approach to life, representing the leather community's values that include compassion (including self-compassion) as well as advocacy for the leather community, which is a sub-set of the larger gay men's community (although leather/kink advocacy has equivalents for straight people, lesbians, and others; the leather community is not limited to gay men, but I'm focusing on them here).  Leather community values are many, but include self-acceptance, pride, and generosity of spirit, including celebrating people by celebrating full-spectrum sexual expression.  This can be about people/humanity in general, and also more specifically about the leather/kink/fetish community, which can include leather, latex, uniforms, bondage/discipline, sado-masochism, power-play, role-play, and various fetishes for sensory stimulation in sexual "scenes" where the dynamics of sexual or sensual interaction are played out with thrilling and satisfying experiences.  Being a part of the leather community is a part of LGBT Pride overall, advocating for total self-acceptance and larger community understanding of diversity, including sexual diversity.  Of course, all of this assumes that this is between consenting adults or consenting adolescent peers.  The kink education and advocacy group AvatarLA.org promotes activity that is "safe, sane, and consensual."  
I had the chance to speak to another of the Mr. LA Leather contestants, Chris Jones, who had won the Mr. SoCal Leather event not long before.  He said he "just likes to live life to its fullest," which I thought was a wonderful approach and great motto, and he is only 26.  What a positive philosophy to embrace at a young age; this kind of thinking will serve him (and all of us) very well.  I've seen this kind of positive philosophy embraced by people who take this well into old age.  The books and other works that encourage abundant living by Louise Hay, Jack Canfield, and others encourage this overview of life, and with good reason.  It's this kind of thinking that helps us all be healthy, productive, and relatively happy for the long term. 
And yet for so many guys in the gay community, guilt and shame plague their enjoyment of their sexual selves.  Even today, as marriage equality gains political ground in more and more states, finally validating same-sex relationships as deserving of equal legal civil rights under the law, we also see the backlash, such as the proliferation of "religious freedom" bills, designed to find a legal loophole for a "license to discriminate".  More and more Americans are in favor of marriage equality, a majority at this point, but the backlash from certain sectors (nearly always Republican, conservative "Christian", and certainly not all Christians, and possibly not even a majority, and other anti-gay religious dogma (Orthodox Jewish, Muslim, Bahai, etc.) and their often vicious anti-gay rhetoric can have a negative impact on the self-esteem and self-concept of many gay men.  All of this rhetoric, especially to vulnerable young LGBT people, can shame their very existence, which in part leads to LGBT teen suicides.  And that's just for the "vanilla" (non-kink) aspect of same-sex relationships and sexual experiences.  When we get into the kink aspects of sex and the leather community, it takes even more courage to resist the rhetoric and embrace self-acceptance and pride.  All the more wonderful when it happens, and is manifested in the leather contestants.  By their courage to publicly accept and advocate for their own kink interests, they not only inspire everyone else in the leather community, but they are really ambassadors for concepts like self-love, self-acceptance, and community service to the entire diversity of society. 
In my work with gay male individuals and couples in my psychotherapy practice in Los Angeles, and as a member of the psychotherapists group, Kink-Aware Professionals, I believe that a part of overall mental health and physical health can be a robust sexuality and expression. I tell clients that our sexual arousal systems are quite individual; why we like a certain "type" of guy over another is part of that, but also the kind of sensual stimulation we like best.  Our sexual arousal systems are like fingerprints; no two are exactly alike.  So if you know that you like to do something, or have something done to you, embrace it. 
One of the things I work on with clients who have been sexually abused in their past is helping them to reclaim and assert control and dominion over your own body; you control if you are touched, and when/where/how.  One of the myths about kink play is that we are merely re-enacting previous abuse experiences, and this myth is an attempt to de-value and dismiss kink play as "inappropriate" for all people.  I recommend the opposite; even if we are survivors of abusive experiences, sexual experimentation (again, safe/sane/consensual) can actually have a therapeutic value.  However, most kink and fetish "players" are just responding to their own sensual desires, which is our right. 
If you are carrying guilt or shame about an interest in a particular fetish or kink scene, try to play "What If?".  What if, instead of hiding or shaming away your interest, you "leaned into it" and suggested it to your sex partners?  What if you sought out opportunities to sexually play in the way that you want, including the ways that you feel a little shy about saying? 
When we embrace the full spectrum of sexual activities that appeal to us, we are not only validating our sexual selves, but we are embracing a more comprehensive self-acceptance, and even self-love.  This is great not only for a robust sexuality, but also for an overall positive self-esteem and self-concept, that helps us thrive in our mental health and all areas of our lives. 
(For a previous article I wrote on the leather community, see: "Benefits of BDSM Play for the Young, Gay, and Scared Stiff".)
********************************************************************************************************
Ken Howard, LCSW, is a gay and HIV-positive (25 years) licensed psychotherapist (LCSW) and life/career coach who has specialized in working with gay men, as individuals and couples, for over 23 years.  He helps many gay men (and others) resolve the issues that undermine your quality of life, and helps you to thrive.   
For help improving your personal or professional life, whatever your current challenges are, consider sessions with Ken for counseling, coaching, or therapy sessions, at his office in Los Angeles/West Holllywood (near Beverly Center mall), or via phone, or via webcam, anywhere in the world.  Call 310-339-5778 or email Ken@GayTherapyLA.com for more information.
Ken is also available for expert witness work on legal proceedings involving gay issues, all LGBT issues, HIV issues, and issues concerning psychiatric illness or disability, as well as organizational consulting for non-profit organizations, corporations, college campuses, and conferences. 
To get your copy of his self-help book, Self-Empowerment: Have the Life You Want!,visit www.Amazon.com , or wwwLuLu.com.  It's your "portable therapist" for the challenges you face today in your mental health, health, career, finances, family, spirituality, and community.