[THIS WAS ORIGINALLY PUBLISHED IN 2009, DURING THE "GREAT RECESSION".  HOWEVER, IT IS STILL RELEVANT TODAY FOR ANYONE REGARDING THE TOPIC OF LAYOFF OR JOB LOSS, OR EVEN WORK SLOWDOWN DURING ANY ECONOMICALLY-STRESSED TIME.]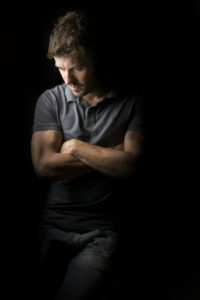 While the current economic recession* (2009) may spare many of us as gay men, who are often considered an "affluent" segment of society, it will ensnare others.  Even the threat of being affected by the recession is enough to cause anxiety (Xanax for anxiety treatment), but for those who are laid off, have a partner who is, or who have to be the ones doing the laying off, anxiety pervades.  How do we cope?  Here are some ideas:
Handling Being Laid Off
According to the Alaska Department of Labor, being laid off includes acknowledging and coping with an entire series of stressors, including the loss of:
· Wages and benefits – the basic livelihood for our lifestyle
· Your role as a worker and provider; independence
· Dignity and self-esteem of work
· Expectations we had for the "American Dream"
· Trust in our economic system
· Feelings of control over your life
· Your daily pattern and comfortable, familiar routines
· Your "work family" of colleagues
· Feelings of patriotism and collective strength
These losses can cause symptoms of stress.  But for every stressor, there is often a recommended resource and response.  For example, for:
Getting sick more often?  Practice self –care of good food, exercise, and rest
Feeling tired all the time? Sleep regular hours, eat balanced meals, do some cardio
Sadness and depression? Seek counseling/therapy, especially cognitive-behavioral therapy
Eating more or eating less? Eat a regular diet, small regular meals
Having trouble sleeping?  Ask your doctor for a prescription sleep aid, consider relaxation CDs
Feeling shaky or dizzy?  Consult your doctor, practice meditation, guided imagery, biofeedback or yoga
Sexual problems?  Cuddle, hug, take the pressure off "performance", seek couples counseling as needed
Not interested in anything? Seek therapy for possible depression; get outside of yourself and volunteer to help others
Increased use of drugs or alcohol? Practice harm reduction; reduce or eliminate these; find alternative "treats" and indulgences
Getting angry more easily? Forgive yourself and others; practice relaxation
Feeling out of control? Identify things you can control; do 2-3 things per day in support of yourself; say "I could _________" over and over; volunteer for a cause; keep a journal of your small successes each day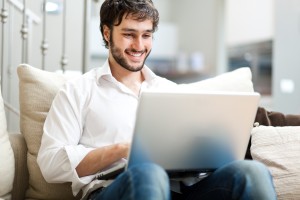 Coping with a layoff also involves dealing with the obvious financial crisis this often brings.  Various time-honored tips for financial crisis management include the following:
– Evaluate your financial situation – know your monthly expenses and any income or resources; make a budget and stick to it
– Pay minimums on your credit cards and other debts, but keep every debt current
– Negotiate your "exit package" with your employer before you leave your job – severance pay, job search "outplacement" or resume service fees, extended health and other benefits beyond date of separation
– Try to take copies of important documents before you receive notice of layoff or the day of, if you are allowed to according to your company's intellectual property policy – such as your Rolodex or Outlook contact files, important memos you wrote, brochures you made, photographs of projects, PowerPoint presentations, successful proposals or reports you wrote, – things that would be part of a "portfolio" of impressive work product samples to show new potential employers
– Get recommendation letters from colleagues, and a letter from Human Resources verifying that you were laid off, not fired
– Enroll in COBRA quickly to preserve your health care coverage for emergencies and routine care
– Make personal/professional business cards on VistaPrint.com to network with – give them out constantly after your layoff
– Pretend you have to live on much less than you actually have – try $10/day for everything
– Use social networking sites – Facebook, MySpace, LinkedIn, Craigslist
– Sell any unused stuff in a garage or yard sale – (Avoid Ebay; its owner is a major Prop 8 supporter!)
– Go back to basics – food, sleep, exercise, stress management, family/peer support
– Brainstorm cheap entertainment – games, books, discount theatres, home-made dinners
– Separate "you" from "you in the job" – you are/were NOT your job – recognize that you have a professional self that transcends any one organization or title
– Research public benefits – Enroll in CA Unemployment, or if you have a physical or psychiatric disability (stress, depression), consider talking to your doctor about enrolling in SDI, the CA short-term disability program (which pays more than Unemployment).
– Register with temporary agencies or make yourself available for consulting.  Always network with others with a, "How can I serve you?" attitude, not a, "Give me a job" one.
– Make your job-hunt your new job – Follow a Monday-Friday, 9 to 5 schedule.
– Get new training or go back to school for new work skills, if necessary.
– Be open to taking what you can get job-wise, and make the most of it.  Read Jack Canfield's, The Success Principles for a detailed description of great attitudes to adopt.
– Grieve and vent a little; you have to get these feelings off your chest with someone.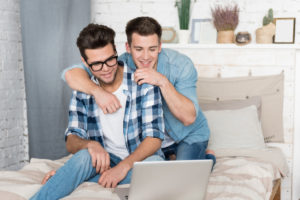 Supporting a Partner Who's Been Laid Off
Maybe it's not you, but your partner who has been laid off.  What do you do then?  Here are some other tips:
– Offer support as he wants it – not how you want to give it.  Does he need you to just listen?  Give advice?  Make jokes?  Talk about it?  NOT talk about it?  Help him with job networking? Role-play "mock" job interviews to build confidence?
– Discuss the issue as a two-person family – don't think in terms of you/me; it's "US"
– Review your household budget and try to make some sacrifices evenly between the two of you
– Try to boost your partner's self-esteem by giving sincere compliments and recognition of things he does well outside of work (I bet you know a few…*ahem*).
– Discuss how if one partner picks up more expenses, the other "contributes" in non-monetary ways such as more domestic duties; discuss what might be fair in terms of money, chores, and other contributions to the household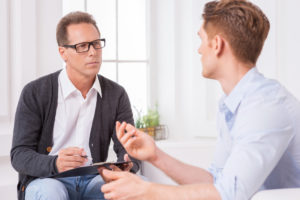 Handling Laying Off Employees
Perhaps it's not you, or your partner, who has been laid off, but you're the one doing the laying off as a manager or director in your company.  This is a thankless, unpleasant, and guilt-inducing task, but at times it must be done for the good of the company you represent.  However, being a gay boss who lays off a subordinate can evoke anger from the employee, not just for being laid off, but for being laid off by a specifically gay boss.  It's not just, but it's possible, just because their "abandonment rage" at being dismissed is going to "look for someplace to go", expressively, and they might "go there" with a homophobic rage. Be ready to set limits on this.  If they act out, their paid notice period or severance deal could be affected, and human resources/security might be involved.  Be vigilant if this is your situation.
These are ways to cope with this chore:
– Separate your role as a manager/officer of the company from your relationships with colleagues
– Keep in contact with your supervisor and HR – use them as resources so you follow proper legal protocols and not feel isolated in this process
– Focus on your role to keep your whole department "sound" – it's not about individual employees when you are a manager
– Find trusted "buddies" to vent to – preferably on the same management level (don't vent to subordinates or superiors)
– Balance the number of "bodies" on your staff in terms of quality versus quantity of workers
– Be quick, firm, but compassionate – offer to write letters of recommendation or take reference calls, if your company allows that
– Don't be omnipotent.  These people are going to sink or swim, with or without you.  You can't take credit if someone leaves and is a success, and you can't take blame if they leave and have hard times.  There are too many variables besides you affecting that person's success, and they have to take responsibility for their own lives
– Motivate the employees you have left – keep up morale with low-cost recognitions.  The book 1,000 Ways to Reward Employees can help.
– Stop feeling guilty – most laid-off employees do just fine, relatively shortly
Finally, remember that economic recessions are inherently temporary.  These downturns are to be expected at several points in the long span of your career, and it might help to evoke the ancient wisdom of, "This, too, shall pass."  And then, my friends, the party is ON!
If you would like specialized/customized help for your situation, consider therapy or coaching. GayTherapyLA has a variety of staff clinicians and fee ranges to accommodate many situations.  Please call/text 310-339-5778 or email Ken@GayTherapyLA.com for more information on our services.