Case Consultation for Therapists on Gay Men's, LGBT, and HIV/AIDS Issues
When you're a therapist in private practice, your work can feel isolating. Especially when you're working with an LGBT client who might be out of your usual experience. 
Maybe you're working with a client from the LGBT community, and you're left with questions, concerns, or even dilemmas. You want to do your best work with each client, but there are "gaps" in understanding and approaching your client, and you'd like some help to do your best work, with the best possible clinical outcomes in your treatment of the client; LGBT case consultation can help.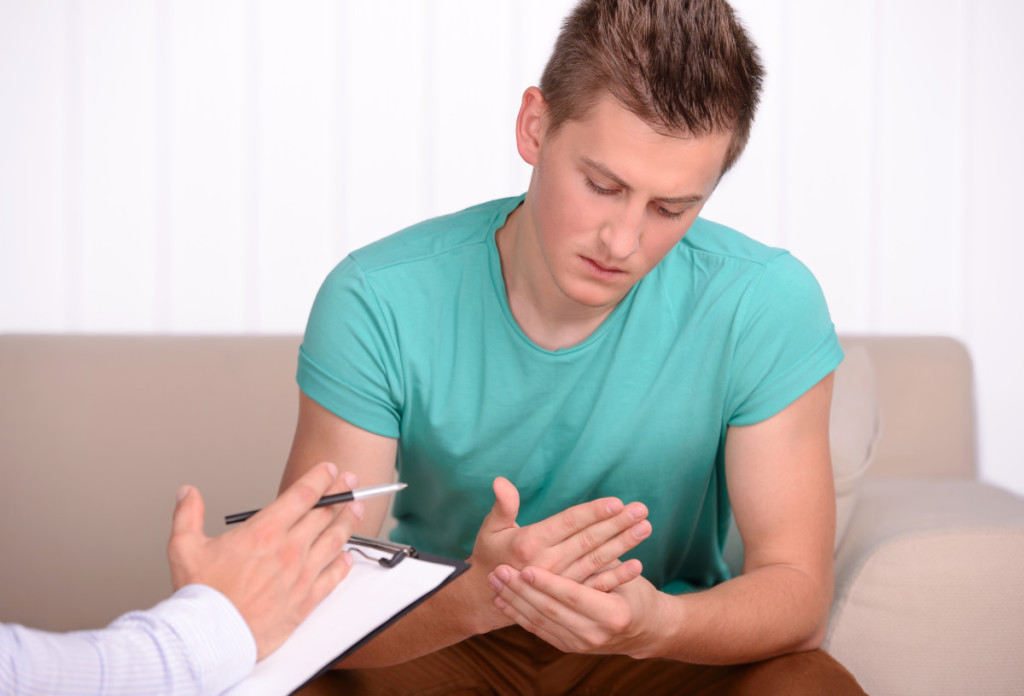 When we talk about clients from the LGBT community, we might be tempted to think of four communities, one for each letter of the term, lesbian, gay, bisexual, and transgender.  But in addition to lesbians and gay men, we can see bisexual men, bisexual women, male-to-female transgender, and female-to-male transgender clients.  And there can be combinations within these, especially with couples.  In addition, there can be Questioning, Intersex clients who identify as male, and Intersex clients who identify as female.
In graduate school, even if we were taught a little about working with "LGBT" clients, we probably didn't get to THAT level of detail. There just isn't TIME in most graduate school clinical curricula, Master's or Doctorate programs.  As much as we try to be "culturally competent" with everyone, it's impossible to cover it all.  Whenever we work outside of our usual "niche market", it can be beneficial to seek out case consultation.  Even for therapists who specialize in work with the LGBT community, there aren't enough of those to cover every LGBT person (and the variations) who needs help in therapy.
But your work with an LGBT client might be giving you some concern now:
LGBT Case Consultation Can Help
I also offer career coaching and professional development for therapists, including coaching for your private practice.
In addition, I offer "therapy for therapists"; contract supervision for MFT Interns or Social Work Associates for agencies, hospitals, organizations, and community clinics; and consulting for social service organizations or corporations on LGBT or HIV Diversity Issues.
But Maybe You Still Have Questions or Concerns…
In short, specificity. Unless you have made working with the LGBT community in therapy your particular area of long-time expertise and focus, you're probably missing some important details in cultural competency that your LGBT client will expect you to know. They might experience you as judgmental (even though you swear you aren't), ignorant of the culture (language, slang, dynamics, shared experience, values, priorities), unempathic, and ultimately ineffective, even when you are trying your best according to what you were taught in graduate school and supervised with.
Because I have been working as a therapist (and life/career coach) almost exclusively and continuously with gay men, gay male couples, and other in the LGBT community for over 23 years, I can offer you consultation that brings that specificity you need to intervene with your client effectively, to enhance the likelihood of good clinical outcomes by the end of treatment.
I can see how you might think that!  Yes, you have to balance the income you're receiving from all clients against the overhead of doing business, and consultation is a line item of overhead expense for any private practitioner.  But I see it as an investment in your overall skill set as a therapist, making you more effective with one client community in a way that will help your treatment of the original client you want help with, and of course similar clients who come along in the future with similar issues.  Gradually increasing your ease and skill in working with LGBT clients will help you be the "go-to" therapist for LGBT clients in your area, when LGBT clients are under-served in many communities.  Just like learning a new treatment model or earning an advanced training credential, your skill set as a therapist in private practice is ever-increasing.  By investing in LGBT case consultation, you "protect" your work with your LGBT clients, and preserve the treatment relationship effectively, ideally until its natural termination.  Without proper LGBT case consultation, you might make errors that could even subtly undermine rapport and provoke premature termination of the client.
Because I offer certain things no other therapist in the Los Angeles area currently can claim.  I am or I offer:
Specialist (almost exclusively) working with gay men and gay male couples for over 27 years, and other members of the LGBT community's many variations
Currently on the faculty of the USC School of Social Work, graduate MSW program, teaching advanced courses in clinical practice and psychotherapy theory
Fully Licensed in California as a Licensed Clinical Social Worker (LCSW), #LCS18290 (since 1997), not an intern or associate.  Many of the LGBT-identified therapists in the community are relatively new associates/interns, due to only recent LGBT-affirmative curricula in local graduate school programs.
Graduate of rigorous, major academic institutions, UCLA (BA) and USC (MSW)
Personally identify as gay.  Married and in a long-term, sero-discordant, same-sex relationship for over 17 years, and experience with dating/relationship rewards and challenges in the gay community of Los Angeles/West Hollywood for many years before that
Active in the same gay male community in which I work, drawing from the example of many gay or LGBT friends
Living with HIV/AIDS myself for over 28 years
Over 20 years experience as a clinical field instructor (UCLA, USC, Cal State Long Beach) in local non-profit organizations, or clinical supervisor of an extensive intern/associate training program in private practice
Feel free to call me for a free question-and-answer about LGBT case consultation services. You can tell me about situation, and ask questions about my services. The consultation session runs for 50 minutes and is a flat $250, not reimbursable by insurance but still deductible on your taxes as business consulting.  There are no minimums; you can have one consultation session or many.
"Ken is a consummate professional, combining the best in common sense, practical business coaching, and a solid grounding in evidence-based psychotherapy. There are few of his ilk. I have become a better and more secure manager of my own life with his help. I recommend him to friends, particularly gay professionals who seek improved personal and interpersonal skills and business acumen. Ken wears both hats with considerable skill and warmth."
"Ken is bright and motivated, and a real professional. He has build a great reputation and practice through community involvement and smart marketing, but most of all through the high quality of service that he provides."
"I came to Ken because I had suddenly and unexpectedly lost my partner, John, to a massive heart attack. John had been my soulmate and the great love of my life. My grief was overwhelming and really was stopping me from living a life. Ken worked with me to find ways to both deal with my grief and to honor my late partner as well. He is very pragmatic and made some amazing statements to me that made everything crystal clear. Ken helped me in small steps to regain control of my life."
"A Therapist for Everybody, Plus: Ken is a well-trained, caring, and smart therapist with a practice serving mostly professional gay men. He has provided solid, goal-centered psychotherapy (he'd call it cognitive or something, I suppose) – and is not afraid to include some business coaching in the mix. I'd recommend Ken to anyone wrestling with personal, psychological issues and the stress of running a business. This guy is good at what he does; he's not cheap by any means, but what good shrink is? Like a lot of people, I had to shop around. I'm sticking with Ken."
"Ken is a consummate professional who takes great pride in what he does. He is an expert in his field who, through his writings and seminars, has helped people with a wide variety of issues pertaining to life enrichment and achieving self actualization. He stays abreast of the latest industry topics and uses the tools of his trade with master precision."
"If you are looking for a smart, intuitive, level-headed and kind therapist, then you have struck gold with Ken Howard. In a relaxed way, he gets to the heart of the matter and helps people live extraordinary lives. Whether it is a relationship that is struggling or a work or home difficulty, Ken can help you see through the fog and get to a place where you are happier and healthier. Be glad you found him."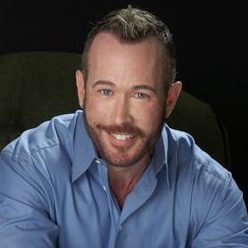 Ken Howard, LCSW, is licensed psychotherapist in California (Licensed Clinical Social Worker #LCS18290) and life/career/relationship coach who has specialized in therapy for gay men (individuals and gay male couples) and LGBT affirmative therapy for over 26 years. He helps many gay men (and others) resolve the issues that undermine your quality of life, and helps you to thrive.  He is openly gay and HIV-positive (28 years), and specializes in helping gay men overcome barriers, setbacks, and losses in life.
For help improving your personal or professional life, consider sessions with Ken for counseling, coaching, or therapy sessions, at his office in Los Angeles/West Hollywood (near Beverly Center mall), or via phone or webcam, from anywhere in the world. Call/text 310-339-5778 or email Ken@GayTherapyLA.com for more information, to schedule an appointment, or for a free 15-minute consultation.
Get the help you need and deserve.
See how I can help. Call/Text (310) 339-5778 to schedule a no-charge, 15-minute phone consultation, or click on button below to complete contact form.