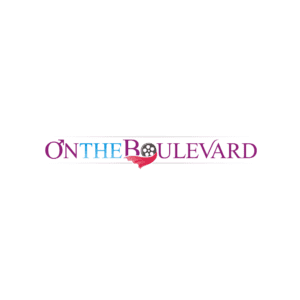 Lessons for Gay Men from the "On the Boulevard" Musical
Today, I'd like to share a different kind of perspective, where instead of speaking from my role as a long-term (31 years in 2023) specialist psychotherapist, sex therapist, and life/career/relationship coach for gay men and gay male relationships, worldwide, I'd like to a share a bit of how those professional roles overlap with my avocation or hobby, which is composing music and creative writing.
I've written a Young Adult novel which is in its final stages, and I've already published a self-help book in 2013 for a general audience (not gay-specific) called, Self-Empowerment: Have the Life You Want.  It's about how to close the gap between how life is, and how you'd like it to be, in important areas in life such as your mental health, health, finances, relationship, and community, and that's available on Amazon.com, or more directly from Lulu.com: Self-Empowerment: Have the Life You Want! by Ken Howard, LCSW.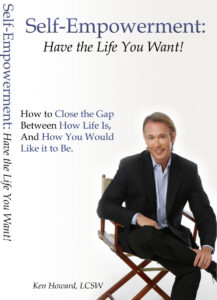 But the largest project over the past seven years in my creative writing is that I've written a full-length musical with an LGBT theme, more specifically focused on gay men, called "On the Boulevard."  That title refers to Santa Monica Boulevard in West Hollywood, California, the historic "Boys Town" frequented by gay men with its various gay-friendly bars, restaurants, and shops for decades in the history of Los Angeles.  I served as writing the "book", which is the script of the musical, as well as writing the music and lyrics, with lots of help on the musical arrangements from some very treasured colleagues who are professional music arrangers and composers themselves.
Just a few months ago, in May, 2023, I released the "concept album" of the musical, which is an album of all of the songs in the musical's score, professionally recorded by local actors in Los Angeles, working very generously for very little money, but contributing an enormous amount of talent.  I produced the album at a couple of local recording studios in Los Angeles.
A concept album of a musical is a full-score recording of the show, with the songs telling the story in order, but it lacks the spoken dialogue between scenes.  A concept album often can precede a larger-scale production on stage.  The musicals "Joseph and the Amazing Technicolor Dreamcoat," "Jesus Christ Superstar," "Evita," and "Jekyll and Hyde" all started as concept albums before their first stagings in London's West End, or New York's Broadway theatres.  I'm hoping, at some point, the concept album can inspire a theatre company or a producer to mount a full production of the show on stage.
So, today I'd like to share more about the story of the musical, and its relevance to my work supporting gay men's mental health and well-being, and some about what the multi-year experience of creating the concept album has been like.  This is about pursuing your dreams and goals, and seeing them through, even if they take a long time.   And this could apply to anyone.
Again, it's called, "On the Boulevard," and if you find it helpful, you can hear the entire concept album on Spotify, Amazon Music, YouTube, and other music streaming services.  A physical CD with the "liner notes," which is a little paper booklet in a CD case that contains a synopsis, or summary, of the full plot and story, along with pictures of the actors who appear on the album, is available for sale, and I'll give more information on how you can get one later on.
"On the Boulevard" is actually a modern re-telling of the classic story from a play by George Bernard Shaw, an Irish playwright, called "Pygmalion," from 1914, but most people know this story from its first musical adaptation, called, "My Fair Lady," which was a huge hit on Broadway and in London in about 1956.
The original story is set in Edwardian London, in the early 1900s, and it's about a young woman named Eliza Doolittle, who sells little bouquets of violets in the streets of London outside the Covent Garden opera house for spare change.  She is noticed by Henry Higgins, who is a professor of Phonetics, which is the "science of speech."  Henry is fascinated by Eliza's strong Cockney accent, just as he runs into his colleague in the field, Colonel Pickering, and they discuss their mutual fascination with this woman.  Henry Higgins boasts that with his skills as a phonetician, he could teach the young woman upper-class "proper" speech and no one would know she came from such a "low station" in life.  Colonel Pickering bets him he can't do it, and then Eliza moves into Henry's house and starts taking lessons, all overseen by Henry's housekeeper, who tries to keep Henry in line, Mrs. Pearce.  Eliza wants the lessons, because she knows that if she can "learn to speak proper-like," she could be a sales lady in a flower shop instead of selling flowers out in the streets.
Well, hijinks ensue, and (spoiler alert) Henry does, indeed, train Eliza in her speech, and gives her a dramatic make-over in the process.  And a young man her own age named Freddy falls for her while she is out in "polite society," and Henry, who is thought to be possibly gay, has very mixed feelings for Eliza, and she for him, in a sort of love triangle.  It's ultimately, for 1914, a very progressive piece on women's liberation, at a time when this was very oppressed in society.
So, Shaw was ahead of his time on that, and he was also a sardonic essayist who liked to good-naturedly gripe about things, kind of like Andy Rooney, the curmudgeonly (an d very funny!) commentator on CBS's "60 Minutes" TV show for many years.
Shaw's many essays questioned the customs of the day, and he wrote "Pygmalion" in part to question why people in London harshly judged each other, and created a social status system, based on how someone spoke, where the various and many London dialects gave away your social position and socio-economic status.
The title comes from Greek mythology, where a sculptor, Pygmalion, creates a statue of a beautiful woman, Galatea, and she comes to life.  Shaw did a modern retelling of that, and I did the same thing yet again.
In my modern version, I took Shaw's questioning about social status via speech, and I re-set the story in modern-day West Hollywood, where I examined the phenomenon of gay men judging each other by the esthetics of their physique, where the "better" or idealized physique was at the top of the social status.
And this is true in Hollywood movies, too, and many of the gay men who live in West Hollywood work in Los Angeles's broader film and TV entertainment industry.
So in my version, instead of Eliza Doolittle the flower girl in Edwardian London, we have a young gay man, Eli Dillingham, who is an overweight and not-very-sophisticated guy from the American Midwest, Ohio.  And he, like so many, comes to West Hollywood to try to find a way to get in shape and spruce himself up and find some kind of work in Hollywood.
And he gets the attention of one Robert Riggins, who is a celebrity personal fitness trainer to the stars, who trains young actors who appear in superhero movies – and I change all the names, but it's inspired by the story of Taylor Lautner, who gained all this muscle to play in the "Twilight" series movies, or Chris Hemsworth, who bulked up to play "Thor," or Chris Evans (who has a gay brother) to play "Captain America," and so on.
And Eli and Robert meet in a fictional West Hollywood bar, the Bling Lounge, and Eli moves in with Robert.  Robert starts training Eli, this time overseen by Concha, Robert's housekeeper.  Robert trains Eli and transforms his physique in the gym, and Eli gets cast as "Astro Man," the new blockbuster superhero movie, and the rest of the story goes from there, with a love triangle this time with Teddy, who is a server at a West Hollywood restaurant.
And it's all narrated by a fabulous Black drag queen, named "Elphaba," who guides us through the story.  Shows like "Cabaret" and "Joseph.and the Amazing Technicolor Dreamcoat" had narrators.
How does it all end? Well, you'll have to listen to the score for that, which has a variety of big company numbers, duets, and solos, with Eli played by a terrific actor in LA, Michael D'Elia, whom I found when he did "Dorian," a musical version of "The Picture of Dorian Gray," an Oscar Wilde novel from the 1890s with pretty prominent gay themes.  Michael has one of the best musical theatre voices I've ever heard, and the guy playing Robert, "Ryland Shelton," also has a beautiful voice and is a vocal coach in LA.  We were very lucky to assemble this great cast of men and women over the long term.  Michael recorded his last song on album almost seven years after he recorded his first one, because it all took a long time just for me writing and recording on the weekends, because I was working in my practice during the week.
Having a Passion Project
In addition to having a creative outlet, really just for fun, I also learned a lot in this process.  I learned about the importance of having a "passion project" or a "labor of love," which may or may not have any commercial success, but was valuable for me as personal expression and inter-personally with all the great people I met, from the actors to arrangers to recording studio engineers, and others.
Think about your own creative endeavors.  Do you have any?  Have you ever tried writing a play, or a novel, or writing music, or painting, or sculpting, or playing an instrument?  What was that like for you?   Was it all fun, or was it a mixed experience of good and bad?
One the things I learned was about persistence over time – rewriting, editing, having critique discussions with friends, and creating collaborative relationships with strangers who became "creative work friends."
Most of it was great, but I also learned how strong emotions can come up with things like this.  I had lots of advice from friends who were entertainment professionals, including a former sitcom writer, a Broadway and feature film director, an Off-Broadway playwright, a working actress/producer, other composers/arrangers, a famous music producer, and also friends not in the entertainment business but who gave a perspective as a potential audience member.
Some of it wasn't so great.  One actor did a great job with one of this two songs, but mysteriously quit to focus on other things, without much explanation.  Maybe he didn't want to be associated with such a specifically "gay" project.  We had to find another actor to re-record his first song and a second and third song.
In some cases, I think the "professionals" (with varying degrees of success) were quite discouraging, because they found it "nervy," or "cheeky" was the word, that this dude here (meaning me) who was not a trained musician or any kind of entertainment professional (although I do have a degree in Theatre from UCLA long before I became a therapist), had the gall to attempt to write a musical.  I think the "professionals" wanted to put the amateur in his place; I think it triggered their insecurities somehow, even if I was grateful for their advice.
But at one point, I got so discouraged by their suggested changes, sometimes huge changes, that the project didn't feel like it was mine anymore.  I took a long hiatus from it, and then came back and did a re-write, incorporating "some" of their suggestions, but also knowing that I had to write what was important to me, and not feel like it was someone else's project I was trying to chase down.
Have you ever had this feeling?  That you have to take advice from others, and give it very careful consideration, especially if you respect the credentials of the person advising you, but ultimately, as cliché as it sounds, you have to be true to yourself, whether it's your choice of clothing, or career, or partner, or how you live? Gay men are especially good at bringing critical thinking to others' demands of us, especially all the heterosexist pressures we face when we're growing up gay in a generally homophobic society.
Another part of "critical thinking" that was a topic throughout this project was how Shaw, in his writing, "held a mirror" up to society, and was critical of what he saw.  He thought it was kind of shallow and stupid to judge people based on how they talk.  But, isn't it also kind of shallow, and even stupid, to judge gay men by the esthetics of their physique in some kind of social hierarchy?
Sure, being in shape and exercising to have cardiovascular health, and eating nutritiously, can stave off certain common health risks like heart disease, diabetes, and cancer, but that's more a health thing.  How often have we seen the really mean kind of "fat shaming" in gay male communities?  This can be very hurtful to heavier gay men who wanted to receive support from their gay male peers in gay neighborhoods and enclaves, only to take shit from their peers the way homophobic straight people treat all of us.
That was a concern throughout writing this, was my fear that I was writing an entire opus to fat shaming.  That wasn't the intention, and the end of the story discusses this without trying to "preach" the message.  But it does reflect the reality of gay male enclaves, and certainly of Hollywood movies, where, very consistently, the superheroes might vary in ethnicity, but they all have in common especially idealized, muscular Adonis-like physiques that show heroism, strength, and nobility of character, and just being sexy eye-candy in a skin-tight colorful suit.  We have to be very careful about associating "good looks" with nobility of character, and "average" or "below average" in the "traditional" standards of beauty with negative traits or even the evil villain.  As Glinda says in the classic film of "The Wizard of Oz," "only bad witches are ugly."  My previous (blog/episode) discusses the role of Appearance Privilege in the gay male community, what it is, and how we collectively deal with it.
Shaw, in his social critique, is really asking us to "do better."  Not to let the bad habits of society judging the character of people for superficial reasons stand.  He's asking us to reflect on what our society does – not what it should do, but what it does – and how we feel about it.
How else could Eliza be a success to have a good job in London without having a characteristic "upper class" accent?  He's asking us to at least consider it.
I'm sort of doing the same thing.  In real life, our heroes don't all wear capes.  They don't all look muscular in a Spandex costume.  They don't have supernatural powers; they have talents that are very much of this earth.
Discipline
One of the other huge things that I learned in this process was about discipline.  The story reflects this, too, where Eli really has to buckle down and have the discipline to transform his physique according to the goals he's just set for himself, although there remains some pressure from Robert.
I learned that I had to challenge myself to take whatever yet-unproven "talent" for writing music, lyrics, and dialogue and challenge myself to do the best I could; to write the best musical that I was capable of, even if it didn't get anywhere near the level of legendary Broadway creators like Richard Rodgers, Oscar Hammerstein, Jerry Herman, Stephen Sondheim, Stephen Schwartz, or John Kander and Fred Ebb, Andrew Lloyd Webber, and many others.  Songs were written, and re-written to make better rhymes or more poetic language.  Songs were recorded for the album, and then discarded and replaced with hopefully better songs, even if that means getting rid of a big investment of work, just as Broadway composers do.  And when I knew that a song, or a lyric, or a joke didn't work, out it went.  Ouch.
Think about when you've challenged yourself to be at your best.  When "good enough" won't do, even though we occasionally discuss the importance of being the "good enough" partner or the "good enough" employee.  There's a very healthy challenge for growth when we ask ourselves, "Is this really the best I can do?" and if it's not, you owe it to yourself (and maybe others your work affects) to try it again.  We don't beat up on ourselves, we don't wallow in our frustrations – we just accept the challenge to do better – and then we do.
I learned about collaboration with others.  Musicals have always been a lesson in creative collaboration, often with separate people writing the lyrics, the music, and the book, in addition to a set designer, costume designer, orchestrator, choreographer, stage manager, company manager, and so many people to all help "put on a show."  It's a huge challenge for everyone to step up, show up, be reliable, and bring your A-game.  That is one of the many great aspects of theatre, and television and film production, too, where everyone has to be especially reliable, talented, indefatigable, and consistent, or the job just doesn't happen.
When I work with guys who are my therapy clients in the entertainment industry in Los Angeles, I'm amazed at stories on how my writer clients can finish a script for a TV episode, and in three days the locations are scouted, special sets are built, costumes are prepared, props, and actors are cast, fitted, rehearsed, and ready to start shooting in just in that short a time.  That takes coordination and enormous discipline that everyone just takes for granted.  It's the consistency of drive and focus.
I also learned by doing.  I often say with this project, if I had known when I started how much work it was going to be, and how much cost, I don't think I would have started.  But once I did, I was determined to see it through, not just for the creative process, but also for the discipline, so that I know that when I need to, I can see things through.  My graduate school experience, and the process for becoming licensed as a therapist and certified as a sex therapist were similar mountains to climb.
Think about the experiences you've had where you have had to really "bring it."  Can you allow yourself to have an appreciation for that?  We can just reflect and be proud that good things take time, but we're all given gifts that make our efforts helpful to someone.
I won't spoil the whole story for you, but like most musicals, with the possible exception of "West Side Story," they do tend to have happy endings, even if perhaps it wasn't the happy ending we were originally looking for.
Whether it's Shaw and London, or me with West Hollywood, I ask the audience to reflect on how they feel about what they see – about the "way things are."  Collectively, as a society, and more specifically as a gay men's community – what do we want to keep?  And maybe what do we want to change?  About things like fashion, popularity, notoriety, the social politics of admiration and acceptance.  Recently in the news there's been a scandal about the very heavy Lizzo, the singer and flautist, singing about the importance of self-acceptance at any size, and then allegedly shaming some of her own dancers for being heavy themselves.
That theme of acceptance is always a bit relative.  To what degree do you accept yourself, as you are?  What would you change about yourself?  What would you keep just as you are? (Hint: there's a song about that in the show.)
When I do work with gay men who are heavy, and want to embark on a fitness project for themselves, I'm not a personal trainer, but I help guys through Cognitive-Behavioral Therapy with the mental health aspects of what that project might mean for them, using lots of critical thinking, not to do what "Society" demands of you, but what you want to do, for you.
We have to start from a place of patience, and self-compassion, and validating our worth first as human beings, and then if we want to shape a little here, and re-shape a little there, with our bodies, that's secondary to the primary role of the importance of self-acceptance based on what's inside.  We all lose "social standing" eventually if we base it on appearance.  One of my personal friends was a Hollywood heart-throb in the 80s, and a model who was adored by straight women and gay men alike.  He won some kind of genetic lottery that made him stand out.  But what's better is that he's also a warm, generous, compassionate, very funny, and very kinky gay man.  He's not the heartthrob of years gone by, although still handsome, but all the other qualities remain.
The lyrics of one of my songs says,
JUST AS I AM
IS ALL THAT I CAN BE.
AS I AM, WITH IMPERFECTIONS,
CONVERSATIONS WITH REFLECTIONS
DON'T NEED NEGOTIATIONS
LET IT BE.
LOVING WHAT I SEE.
JUST AS I AM.
IT'S THE ONLY WAY I CAN,
THE ONLY WAY I WANT
TO BE.
Tough Lesson
I also learned about the importance of acceptance in another way.
You see, the project has not been a success.  I released it to the streaming services, and worked to get some press on it with the help of an online publicist, but it really hasn't been successful.  No producers or theatre companies have asked to license the show to produce it for a stage production.  No product has asked for one of the songs to be a commercial jingle.  Even the City of West Hollywood, my own home, what the musical is about, took no interest.  Friends and colleagues that I sent a copy of the CD to were silent.  The friends who critiqued the show didn't say much when it came out.  Even the actors let the whole thing pass.
Because of my practice, and my relationship, and my health, I'm moving on to other things.  I just don't have the time or money or patience to revamp it all into something that's more accepted by the mainstream.  It's very hard to get a book published – between 1 and 2 percent of all books written get published, and even fewer sell more than 100 copies.  And many more TV pilots get written than ever get sold or made. Or screenplays.  Of actors, only a small percentage make any money at all according to their union's statistics.  I've learned, more than I already did, that anything in the entertainment industry or all of the arts has a very low percentage of robust success. There is just too much competition.  It's just all too fun to employ everyone who wants to contribute creatively.  Society's interests change.  Tastes change.  Cultures change.  Yesterday's "popular" is today's "cancelled."
That's been a hard lesson to learn, but despite that, I'd still do it all over again.  Because I didn't do it for reaping wild sums of money from royalties like "Les Miserables" or "Wicked" have, with companies touring shows all over the world.  I did it because, like Shaw, I had something to say.  And I wanted to say it musically, in part as an homage to my great-grandfather, William Howard, who was a violinist, conductor, and music director on Broadway in the 1920's, and my great-aunt, Esther Howard, who played in big Broadway musicals from 1920 to 1929, before having a 30-year career in Hollywood making over 110 films, from 1930 to 1952.  Recently, a clip from one of her movies in the 40s became an Instagram meme!  I had big "family" shoes to fill, and it was worth a shot.
So if you're in doubt about "going for it," in a special project you're inspired to do, I say, please do.  Even if, like mine, it never really gets traction.  I didn't get this show's message to a big audience; the message came to me.  And that's enough.  We have to follow our romantic notions (I have another blog/episode on that) to give life flavor, and challenge, and reward, even if it's not the reward we were hoping for.
I'm happy – and grateful – to allow my creative expressions to be weekend hobbies, and stick to my "real job" of being a therapist and coach.  And I thank the local and the global community of gay men for allowing me to help through all these years.
If you'd like help for your own dreams and goals, consider therapy (if you're in California), or life, career, or relationship coaching, from anywhere in the world via Zoom.  I can explain some important legal and ethical differences between therapy and coaching services when we talk.  And if you'd like to have a copy of your own of the limited run of CD's I made for "On the Boulevard", let me know that, too.  They are $25, which includes the shipping and handling.  I hope you enjoy it.
Visit GayTherapyLA.com, or GayCoachingLA.com, for more information and my blog library of hundreds of articles.
Email me at Ken@GayTherapyLA.com, or call/text 310-339-5778, phone or WhatsApp, for more information on becoming a client.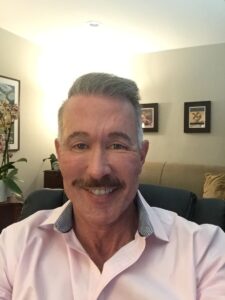 Ken Howard, LCSW, CST is an AASECT Certified Sex Therapist, Licensed Clinical Social Worker in California, Certified Psychiatric Social Worker, retired Adjunct Associate Professor from the University of Southern California, and long-term gay men's specialist psychotherapist and life/career/executive/relationship coach, worldwide.  He is in full-time private practice from his home office in West Hollywood, California, and lives with his husband of over 20 years. In his spare time, he has written "On the Boulevard," an original LGBT-themed musical, and its original cast concept album, available on music streaming services worldwide.