Gay Sex Therapist on Sexual Mental Health:  The Triumvirate of Self, Partner, and Others
Sex Therapy: A Background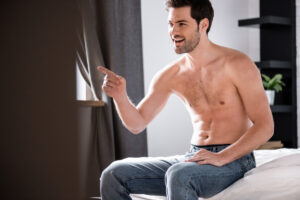 As a long-term (29 years in 2021) gay men's specialist therapist and gay sex therapist, relatively recently becoming an AASECT Certified Sex Therapist (the national credential), I have worked with hundreds or thousands of gay men to improve their overall quality of life by improving the quality of their sex life, both in terms of their individual functioning and in the context of others, whether in hookups, dating or long-term relationships.
Most of my clients come to see me because they want the ease of talking to another gay man, and to be frank in ways that they just don't feel as comfortable being with women therapists, straight male therapists, or even gay male therapists who are not specialists in gay men or capable/interested/certified in sex therapy (and you would be surprised how many therapists, including couples therapists, have no training or even interest in sex therapy topics, yet many couples want help with those areas and expect their therapist to be well-versed in those, when they aren't).  I'm happy to be that resource, as it can be a big relief to find someone who "gets it" in sex therapy, especially in an affirmative, non-judgmental, specifically gay male cultural context.
Sex therapists like me who get the AASECT Certification have undergone an 18-month training program under clinical supervision, and have been trained in a variety of anatomy, cultural, physical, psychological, and social aspects of sexual functioning, learning how to help clients of all kinds with challenges through various clinical intervention models that support the principles of sexual health.
Themes in Sex Therapy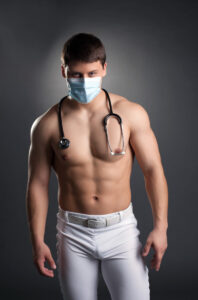 Many themes arise in sex therapy sessions or couples therapy sessions (and there is lots of overlap in these; it's my job to navigate when I'm drawing from models of couples therapy (I have taught evidence-based models in Couples Therapy at USC in their graduate school of social work) versus models of sex therapy specifically).  Themes that characterize sessions involve frankness, a discussion of what is emotional and physical intimacy, and what just "feels right" versus what brings anxiety, pain, annoyance, boredom, or frustration.
Overcoming shame and helping clients understand that many challenges a client might think are unique are actually quite common, but just not talked about.  I always say that my work gives me a "keyhole view" on the sex lives of people in general, and gay men/gay couples in particular, because these are topics that you might not discuss outside your bedroom with anyone else but a partner.  People tend to think that their fantasies, challenges, kinks, and erotic interests are unique, and worry that they are "freakish," when research shows they are shared by many.
Trust is also a big theme.  To address the problems, we discuss behaviors and actions to take that are practical, and draw on multiple disciplines that bridge medicine and psychology.  There is a blending of the medical (although I am careful to know when I need to defer to an MD), emotional, psychological, inter-relational, community/social, cultural, and even spiritual when we talk about our sex lives, and how we experience ourselves alone and in the context of another (one or more).
Sex Therapy in the Context of the Principles of Sexual Health
So much of the training of sex therapists involves not only the melding of the psychological, medical/anatomical, and social/cultural, but also the philosophical and the ethical.  The principles of what comprises "sexual health" are discussed often in various articles and materials.  The standard these days that is quoted is relatively new, and comes from Doug Braun-Harvey, MFT, CGP, and his book (co-authored with Michael Vigorito, LMFT) Treating Out of Control Sexual Behavior, which offers the Six Principles of Sexual Health.  These are: 1) Consent; 2) Non-exploitive; 3) Honest; 4) Shared Values; 5) Protection from STI, HIV, and Unwanted Pregnancy; and 6) Pleasure.  While these are not the only aspects of sexual health, they are referred to, and are compelling, because they cover a lot of important considerations, and both clinicians and their clients can work from these principles as reliable guidelines that help answer questions about behaviors and situations.  I might add to these an aspect of the community, spiritual, or cultural context, because in gay male sex, there is often a social, cultural, fraternal, and even historical context, because for so long our (gay) sex was inherently illegal (and it still is in many countries of the world).  The pervasive sexual shame that affects all sex historically in the United States is even more so among the LGBT population, and gay men in particular.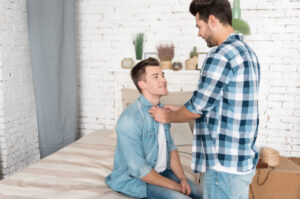 So, when we take these principles of sexual health and think about them for ourselves, we might reflect on to what degree we have "mastered" each one, especially that last one, pleasure.  I work with guys who have many sexual complaints about their sexual identity/sense of self and understanding how they see themselves as sexual beings, and how they conduct their usual sexual practices.  These need some kind of work for sex to be emotionally and physically pleasurable, rewarding, and stable on an ongoing basis throughout the lifespan (not just when you're young).
Recently, I was working with one of "my" gay male couples on this idea that your sexual self is based on three components:  1) that with yourself (masturbation); 2) that with a partner/spouse;  and often (but not always) 3) that with other partners.  While I work with gay male couples who are both monogamous or open (what we call "Consensual Non-Monogamy"), there are many variations of relationship style on this spectrum.  Each couple has its own unique understanding and arrangement of exactly what they mean by "monogamous" or "open;" there is not one definition that fits all (some of my articles on open relationships are here, here, and here.)
I get the question a lot about "which is better," monogamous or open, because I've had the opportunity to work with so many hundreds of gay male couples throughout my career.  And the answer is always, you have to do what works for you both.  And even that can change and evolve over time, especially if you met your partner/spouse when you were young men, and you have both grown into middle age (or later) (my article on gay men at midlife is here).  This is why so many gay male couples need couples therapy in general, and sex therapy in particular, because it's not a "set it and forget it" thing; your sexual life is a living thing that needs support and figuring out as your needs, strengths, vulnerabilities, and developmental changes take place at key ages in your life, and key phases of your relationship.  Both people and relationships go through quite predictable stages, and sometimes a therapist's job is to educate folks on this so they know what to expect of themselves and each other.  This is why, in my work, I rely heavily on both developmental and existential themes, and what healthy aging means at every phase of life.
Three Areas of Sexual Functioning: Self/Partner/Others
So, gay men are left with, at any given time, having to reflect and evaluate how they feel about their own "solo sex" life (the role of masturbation), how their sex life is with their primary partner/spouse, and how (if any) it is with outside partners in three-ways, group sex, or individual "hookups" or "tricks" without their partner.  Single guys would have a variation on this, involving themselves in both dates and hookups (which are not always the same thing).
One way of thinking of this is about gaps.  In each of those three main sexual functioning areas, where are you, versus where you would like to be?  Your (our) work can be about how you can close those gaps, and learn to live a sexual lifestyle that is optimal in each of those areas, by taking each of them to a new "level" of comfort, confidence, and satisfaction.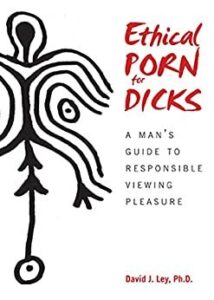 Self – Although it might sound awkward at first to think about the quality of your own masturbation, it actually can be a topic in therapy.  I've worked with guys who have guilt about having the "wrong" fantasies if they contain controversial or even aggressive/violent/humiliating content.  Other guys might have complaints about physical pain from something about their anatomy, trouble attaining or sustaining erections, or difficulty reaching orgasm (such as a side-effect of some SSRI-family antidepressant medication).  Other guys might have an interest in toys, such as sleeve devices, vibrators, or anal plugs, but not know enough about them or how to use them.  Others might have feelings about using porn, and from which genre (one of my colleagues, David Ley, PhD, wrote a great book (seen at right) called Ethical Porn for Dicks).  But the sexual life that you have with yourself is actually a variable in your overall, global sexual health.  Considerations in this might be addressing the physical, emotional, cultural, or even spiritual topics that come to mind.  Much of the time, this requires validation (from the therapist, or from yourself, to yourself).  If you reflect and self-assess, think about what works, and what doesn't, in your own relationship to your "solo sex" practices.  Give yourself permission for this to be a  malleable, evolving practice that can rely on "the old stand-bys" but also might involve exploring something new.
Partner(s) – The challenges that couples (two people) or the polycule (a group of more than two people) might face sexually in a relationship are even more varied.  These also might involve a self-assessment of how things are going for both you and your partner(s) physically, emotionally, and even practically.  Perhaps surprisingly, one of the themes I help couples with is simply time management; today's gay men overall tend to work long hours, in every field and nationwide, and this kind of economic and historic set of circumstances just makes it difficult to even find time for sex, aside from anything else.
I work with a lot of gay couples on their goals to alter the type, frequency, or circumstances of their sex together, and perhaps this is the bulk of sex therapy content.  Try to reflect, and self-assess, about what currently works, and what doesn't, both for you and your partner(s).
The most frequent sex therapy topic I work with gay male couples or polycules on is frequency of sex (for my previous article on restoring sex after a long hiatus, visit here).  If you think about just the immediate future, say, the next month, or perhaps this calendar year, think about what changes would have value and meaning for you, and then see if you can discuss/propose/negotiate these changes with a partner.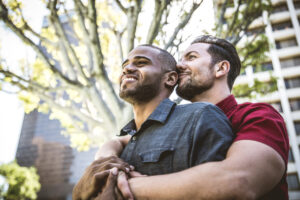 Think about how the present might differ from the sexual "style" you had with your partner(s) in the past.  Has anything changed?  What?  What kind of changes might "renovate" your sex life to reflect how you relate to one another now?
So much of a current sex life is influenced by your past, either in past relationships yourself, or the relationships you observed in your parents, grandparents, or siblings.  You probably formed a lot of your comforts/discomforts, values, preferences, and even insecurities based on observing your parents' relationship, because that was the relationship example that would have been most easy to observe growing up.  Sometimes you have to think critically about the other relationships in your family (which were probably straight ones), and think about which values you want to mimic or keep for your own, and which dynamics you want to leave behind.  Your own culture, national origin, spirituality, and personality would also inform your style of relationships, as well as what therapists call your "primary attachment style."
Traumas and even personality disorders (Narcissistic, Borderline, etc.) would also influence your relationship outlook and skills.  Relationships (and even sexual expression) are often the area where our insecurities, vulnerabilities, and psychological defenses play out most vividly.  Sometimes the function and purpose of either individual therapy, or conjoint therapy/sex therapy, can be to shed light on what kinds of historical influences in your own biography are at work and affecting your present-day sexuality, and these can be moved from working unconsciously, operating in the background outside of your own awareness, to being discussed in the here-and-now (but, unlike the old-school, pathologizing, anti-gay attitudes of bigoted psychoanalysts in the past, these do not affect overall sexual orientation).
Other/Outside Partners – If you are in a CNM or open relationship, think about how this fits into your life.  Most partners in an open relationship have discussed and implemented a set of ground rules that guide what kind of behaviors and circumstances are OK, versus what kinds of behaviors (usually in the other person) are undesirable because they bring about negative feelings of some kind in you:  insecurity, jealousy, abandonment rage, abandonment depression, loss, competitiveness, anger, or indifference.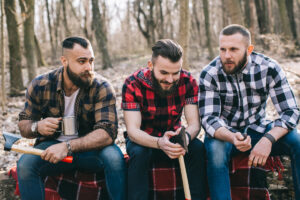 Sexual involvement with people outside your relationship can take many forms, from light "flirting", to "sexting", to only having three-ways, four-ways, or group scenes while your partner is present ("playing together"), or sexual experiences that are you alone with someone else (one or more) ("playing separately").  Think about the venues where this might take place:  your home, their home, a commercial sex venue (sex club, bathhouse, dungeon space, play event, etc.).  Think about what role outside sex plays for you:  variety, adventure, opportunity to do sexual activities you don't normally get to do at home, opportunity to meet new people, experimentation, sense of fraternal community, exploration of different parts of yourself, stress release, respite, recreation, etc.  While any sex with outside partners might not be right for some, among gay male couples, it is fairly common, but having an awareness of what this fulfills for you (and for your partner(s)) can help it to be more rewarding overall.
Stop/Start/Change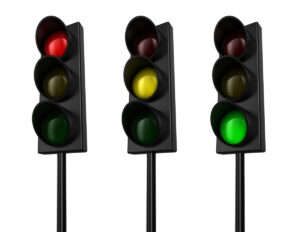 In all of these areas of sexual functioning, think about the quality of the experiences you currently have, in terms of their function, purpose, rewards, and challenges.  What area needs the most attention for targeted change?
Think of these also in terms of behaviors that you want to start doing, stop doing, or change how you're already doing them.
What cognitive (thoughts, outlook, interpretation, understanding, attitudes) and behavioral changes can improve each of these three areas for you?
Think of what the sources of negative feelings are, the things that cause you some kind of subjective discomfort, and think of how those things could stop.
What are you curious about, yearning, desiring, craving, and how can you start those behaviors?
What generally works, but needs adjustment or change?
When you take the time to self-reflect and re-evaluate, over a period of time (say, a week or a month), both in terms of your individual, subjective needs and in the context of a relationship, what comes to mind that you need to give voice, discussion, and negotiation to?

There is controversy over whether Charles Darwin actually said that adaptability across the lifespan strengthens the organism, but allowing for malleability over time is considered healthy as the variables of your age, health, interests, psychological developmental stages, and environmental context blend and evolve.
Gay men's sexual mental health is a component of your overall mental health and well-being, at any stage of your life.  The challenges and rewards are different for young men, men at midlife, and seniors, but one thing they all have in common is a relationship to owning, claiming, and enjoying your  sexuality over time.
Sexual self-empowerment (one major theme of my practice) is about challenging this idea that you are somehow miserable and stuck with your circumstances.  It takes some work, but just about anything worthwhile does to see results (a career, a gym routine, an artistic project, hobbies/skills, etc.).  Your sexual expression and sense of the sexual side of yourself deserves the same careful attention.
******************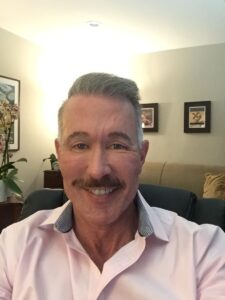 If you would like customized help on any of these topics, consider therapy or coaching with GayTherapyLA.com.  We have a variety of options to help.  Text/call 310-339-5778, or email Ken@GayTherapyLA.com for more information, a 15-minute consultation, or to book an appointment. 
Also available is GayTherapyLA Associate Clinician, Michael Pezzullo, LMFT: