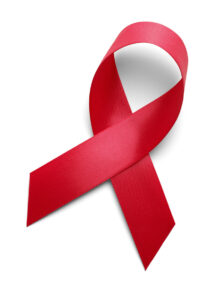 On 30 Years of Living with HIV:  A Reflection
Ten years ago, on November 3, 2010, I published a blog article on 20 years of living with HIV.  It was in response to a hate letter that I received shortly before that, and I expressed my feelings then about what living with HIV was like up until that time, and I was confronting the vicious vitriol of the writer of that letter and his extreme investment in promoting HIV stigma.  It felt great to write him back and make my feelings known.
Now, ten years later, I'm in a different mood about my making my feelings known.  At the time of this writing, it's early Election Day, November 3, 2020.  We don't know "how it's going to go" today/tonight.  But despite the world having "bigger problems" than the 30th anniversary of my HIV diagnosis, it means something for me.
When I was briefly at a loss about how to write about my 20th anniversary back then, receiving the hate letter was a form of inspiration.  I had something to "build" the article around.  Now, today, I have the election to "build" this around, and put my recollections in a certain context.
I'm excited today because I get to go back to the gym after taking over 4 weeks off following facial surgery.  In about 2001, I had a pretty severe case of facial lipoatrophy, which is HIV-related loss of fat in my face that gave me a sunken, gaunt look that has been characteristic of the earlier days of HIV/AIDS, whether from earlier medications, or the virus itself.  I've had that, and also lipodystrophy, which is the abnormal accumulation of fat in the belly area (not related to food or lack of exercise) or the abnormal loss of fat in other areas (like limbs or butt).  To treat this, I received a series of artificial filler products over the years, mostly in Tijuana, Mexico, just over the border from San Diego, California.  I never had much problem, but one of the filler products, Bio-Alcamid, which was so promising back then, turned out to have many complications for some patients (bacterial infections, under-skin migration, etc.).  To be safe, and also just for an appearance boost, I consulted a classic Beverly Hills plastic surgeon who surgically removed that filler from my face in a 3 ½ hour operation on October 1st, performing essentially a "mini face lift" in the process (with thanks for a Federal SBA PPP loan which helped me afford to pay for that privately, which I realize is totally my "privilege", even if having HIV is not).
It was kind of an ordeal, with the sides of my head cut open from my temples, through my ears, and then around the back of my ears into my hairline.  Fortunately, I'm healing OK, but I just think of it as yet another challenge related to HIV (the "youthful" results are, frankly, minimal, almost to the point of being imperceptible.  I feel like I "broke even" in the deal).
But I'm proud of saying I've had cosmetic surgery.  I've been open about my history of having upper-eyelid surgery (blepharoplasty), twice, due to fat accumulation in my upper eyelids from lipodystrophy that made me look tired, and insurance even covered that because it was affecting my upper range of vision.  (Recently, an HIV-negative competitor who is a little older than me denied having any cosmetic surgery, even though obvious "work" makes him look great and about 35.  In "Hollywood" [or at least "reality television"], it's not only important to have cosmetic surgery, but to lie about it).  I'm open about it, just like I have always been about my HIV status, in the hopes that my frankness helps someone else going through similar experiences feel like they have someone to talk to in me.  I've had many HIV-positive, gay male clients in my therapy and coaching practice where I'm the only person, other than their doctor and staff, who knows about their HIV status.  Man, I'm proud of that.  I hope I've helped these guys move toward a more profound self-pride and self-acceptance, whether in the non-profit sector, or in my private practice since 1998, GayTherapyLA.com.  (I started my career as a volunteer "phone buddy" peer counselor for AIDS Project Los Angeles [now "APLA Health"] in 1990, before going back to school to become a therapist as a Licensed Clinical Social Worker (LCSW) in California, graduating from the Suzanne Dworak-Peck School of Social Work at USC, where I've been promoted to Adjunct Associate Professor, teaching courses in LGBT practice and in Couples Therapy).
The main feeling that, unfortunately, I feel today, on my 30th anniversary of my diagnosis, is vulnerability.  I'm older now; I'm 56.  I was diagnosed at age 26.  Those are very different periods in the life of a man.  I don't have all the energy and ambition I had then to take the world by storm.  I'm a little more "settled" in daily life with my (wonderful, HIV-negative) husband of 18 years and being "parents" to our pets.  I'm vulnerable to my feelings of resentment that my "father", who died in April, 2019, said he voted for Trump in 2016 because he "hoped he would appoint Supreme Court justices who would reverse marriage equality" (nice guy, huh?).  On this Election Day, 2020, he seems to have gotten closer to his wish (time will tell).
I'm vulnerable to the rage that I feel watching, as a middle-aged man, our country dissolve into Fascism, with new layers of walls built around the White House just yesterday in Washington, DC, where I was born and raised, which were never considered "necessary" before, even when it was occupied by obnoxious Republicans (is there any other kind?) like Nixon or Reagan.
I'm vulnerable to the frustration that all we can legally do to protect LGBT rights in America, support health care for people living with HIV (and everything else), and have reasonably stable economic lives, is vote, which seems so impotent sometimes when what you'd really like to do is lead a massive violent Revolution that punishes the perpetrators of injustice, who seem to be everywhere, making life miserable for anyone who isn't White, straight, rich, religious, and stupid.
I'm also vulnerable to feelings of anticipatory grief, as I'm a long-distance adult child caregiver (along with my sister, who is doing most of the work) to my mother with early, but significant, dementia, and living with the knowledge that, as a client in the same situation once told me, "it gets worse."
I'm vulnerable to feeling that if I should get COVID-19, I'm very high risk due to being middle-aged, HIV-positive, somewhat hypertensive, and with early kidney disease.  I feel safer inside except for occasional visits to distanced, outdoor restaurants, or to the grocery stores.  But this is what life is now?  No movies.  No theatre.  No concerts.  No gay parties.  No orgies with the Italian Olympic men's gymnastics team (OK, that one was fantasy, but the others weren't).  But we do what we have to, to contain the harm caused by a deadly virus.  Tell me about it.  I've been doing that for 30 years.
But I'm grateful that I'm still here.  I'm grateful that I've (so far) been safe from COVID, when so many have been sick, died, or lost loved ones.  I'm grateful that my HIV has been undetectable on the same meds regimen for years, due to access to good medical care and very consistent (relentless) medication adherence and health screenings (I'm due for another colonoscopy this year, and a high-resolution anoscopy follow-up, due to the HIV-related anal cancer I had in 2001).
I'm grateful that my wonderful husband, my beautiful tabby cat, and my new puppy make my home a joy.  I'm grateful for a thriving therapy and coaching practice to feel useful and deliver a combination of skills and compassion that supports clients I care very much about – more than sometimes I think they even realize.
I guess we all live with the challenge to cope with the combination of vulnerability to actual or potential harm, combined with the gratitude to enjoy the things we have, whatever it is in any given year.
I just wish that the country and the world that I had hoped for back 30 years ago when I was diagnosed was more vibrant.  Back then, a deadly virus was creating a sense of threat, especially to gay men.  Now, a new deadly virus creates a sense of threat for all of us, and while I certainly don't wish that on the general populace, now they know how it feels to live the way I have for 30 years now, having to be "aware" and ever-vigilant just to survive and try (try) to thrive in the process.   That's all we can ever do.
I was just hoping for better times than this on this date.  Maybe by future anniversaries of my HIV diagnosis, they will be here.  Hope has always been part of living with HIV/AIDS, and it continues to this day.  But we also have to fight for it; if it's one thing I've learned (among the thousands of things I've learned), is that it's not at all "automatic".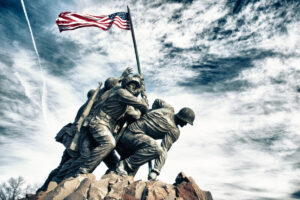 I slept with a hot Marine once in my youth who had a bumper sticker with the Marines motto:  "Semper Fi", which means "always faithful".  On this fateful day in America, I'm sticking to that motto.  It's what helps us all get by, day by day, for all sorts of challenges and their anniversaries.  (Even if I do miss the hot Marine.  Some things never change.)
Whatever your challenges, Semper Fi.
(If you would like support for your own challenges, from HIV, to COVID, to election/social stress, career support, or relationship help, consider professional therapy or coaching from a gay men's specialist therapist and sex therapist.  For more information, or to book a consultation, call/text 310-339-5778, or email Ken@GayTherapyLA.com).